There is no denying that actress Chloe Lanier is exploding with talent. This young woman has managed to make an audience hate her character, Nelle Benson. Using the word hate may not be the right way to explain how GH fans feel, about Nelle, but rather LOVE to HATE. Chloe Lanier's ability to play such a complex character while captivating the audience is why GH fans are so torn when it comes to Nelle's big finale.
General Hospital news reports Chloe Lanier was recently interviewed with Michael Fairman TV, where she discussed Nelle's wild story lines, fellow co-stars, and Nelle's ultimate cliffhanger.
In her recent interview, Lanier was asked about her thoughts on the courtroom scenes during the custody battle for Wiley. Chloe explained her rake in the iconic courtroom wedding dress scene and said, "I mean, showing up in a wedding dress was her first mistake. Then antagonizing everyone in the room was probably her second. But she's so wounded—so broken from her childhood. She doesn't have the proper emotional tools to combat her self-destructive behavior."
When asked about her thoughts on working alongside co-star, Chad Duell, as Michael Corinthos, Lanier said, "Chad is so easy to work with. He's been doing the show for so long and is very technically gifted. The writers graced us with some meaty material that we were able to sink our teeth into."
Chloe has been working closely with another co-star, Katelyn MacMullen, as her character Willow Tait, has now married Nelle's ex, Michael Corinthos, and now Willow is raising Nelle's son, Wiley. Nelle and Willow have obvious mutual distain, and Lanier let's fans in on how Nelle feels about Willow. When asked if Nelle truly hates Willow, Chloe cleared the air by stating, "I don't believe she hates her. She's envious. Willow is the exact opposite and oftentimes we're afraid of what we don't understand. Particularly someone like Nelle, who was raised by a con artist and taught to exploit and manipulate anyone she comes across. So when she sees someone so pure, so innocent, she immediately distrusts her because that behavior is so far outside the lines of how she operates."
Carly and Nelle has some intense and emotional scenes throughout their time together on set, but those last few scenes were pretty spectacular as the two women hashed out some serious emotions. Chloe Lanier explains her feelings on that dialogue with Laura Wright. She said, "Those scenes were such a joy, because we got to explore some of the deep roots of Nelle's trauma, and Carly explicitly said, "I believe you love your son." That, for me, was important. Because despite all of her failings, she truly did love her son—in her own warped, off kilter, way."
General Hospital spoilers reveal Nelle's ultimate cliffhanger will keep fans guessing until that day, if and when, Chloe Lanier returns to General Hospital, as Nelle Benson.
Chloe Lanier goes on to let us in on some of the behind the scenes actions, such as, having stunt doubles for Nelle and Carly Corinthos (Laura Wright). "Shout out to Amanda Hall and Heather Bonomo, our amazing stunt doubles for those scenes. They were fantastic," Lanier said.
For the full interview with Chloe Lanier, check out Michael Fairman TV.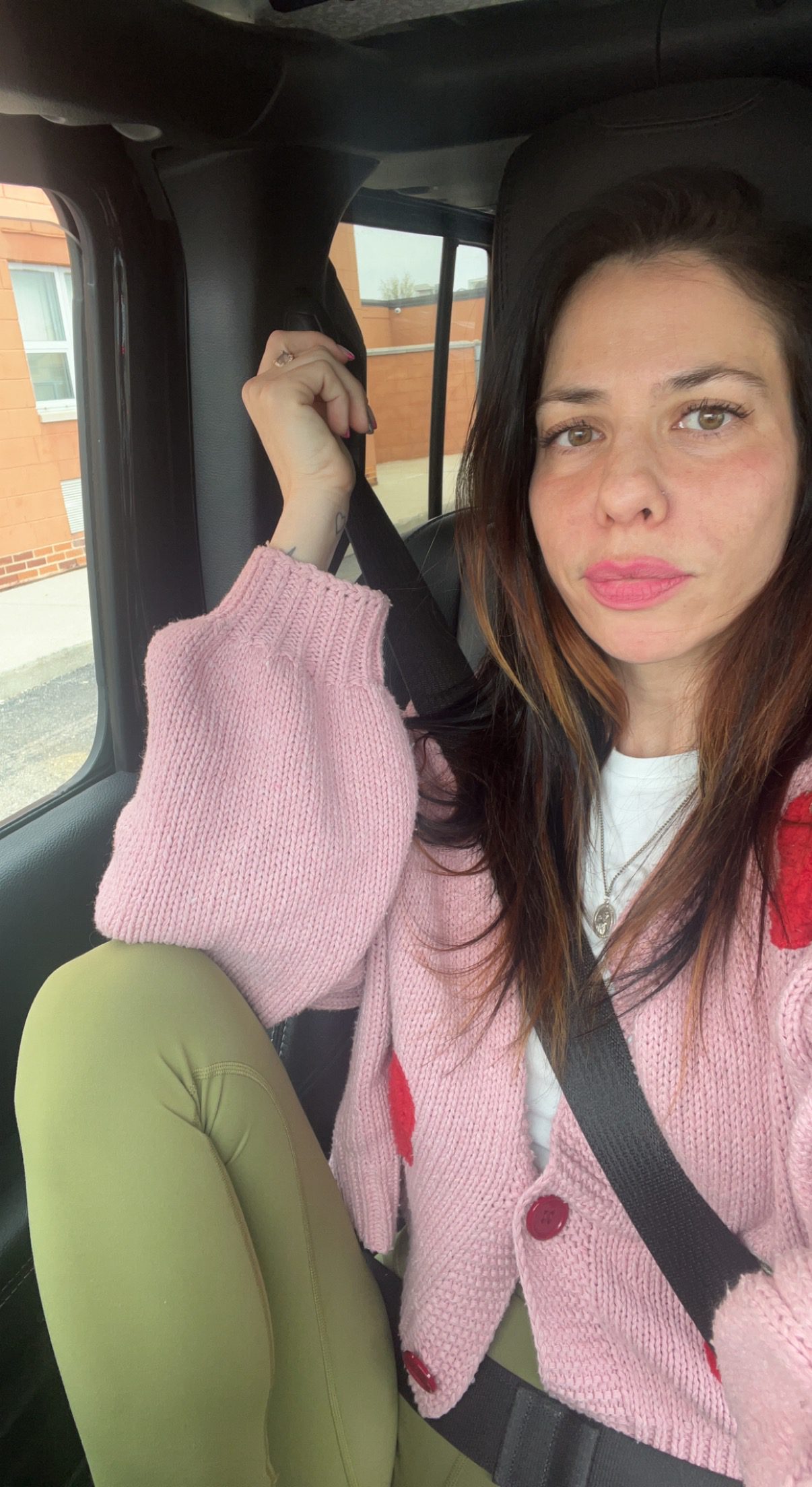 Marie is an avid General Hospital fan. Her passion for writing and the compelling nature of the storylines is a perfect equation for writing a GH blog. Micki has a Bachelor of Science degree from Oakland University and spends time writing poetry and song lyrics.