The friendship and unbreakable bond you see between Maurice Benard (Sonny Corinthos) and Chad Duell (Michael Corinthos) not only shines through their fictional personas, but the connection they share as real life friends has us convinced as well.
Maurice and Chad are a dynamic duo as father and son on ABC's General Hospital. The strong bond they have with one another looks like it was a match made in Heaven right from the start. However, General Hospital news reports reveal a side to their story we never knew.
Maurice Benard is also known for his YouTube series, State of Mind, where he dives into all things related to mental health, personal struggle, overcoming and accepting weaknesses, development of strength and much more. In a recent episode featuring co-star and friend, Chad Duell, the two open up about how their relationship began.
Chad was cast in the role of Michael Corinthos, son of Sonny and Carly Corinthos (Laura Wright). Although Sonny was not Michael's biological father, his father AJ Quartermaine (Sean Kanan) was cut out of the child's life for the greater good (according to Carly). It was 2010 and Duell was stepping into the role of Michael after predecessor, Drew Garrett was fired. GH spoilers reveal Benard admits he was "pissed" after receiving notice that TPTB over at GH fired the young actor as Sonny's son. Benard admitted he had gotten close with Garrett, and wasn't very welcoming to Chad.
GH news regarding Chad's journey starting with his audition reveal he has originally came to audrion for the role of Kiefer, the abusive boyfriend of Sonny's daughter Kristina Corinthos (Lexi Ainsworth). Here's there things get interesting. Chad sought out to play Kiefer, but the executives over at GH felt Duell would be better suited as Michael Corinthos, bumping Garrett out of the role. When reflecting on the early times, Duell admitted he was anxious to start his new job since knowing, "somebody just got fired because of me." Things were particularly uncomfortable for Chad when he reflects back on his first run-in with Mo in the hallway. He said, "I met you in the hallway and you weren't making eye contact with me. And I was like, 'Okay, that's a good start. He wasn't happy.'"
General Hospital spoilers reveal Benard disclosed he gave Chad the cold shoulder for about 6 months, whereas Chad corrected him and admitted he didn't think it was for that long. In playful banter, Maurice replied, "Don't try to defend what I did," which Chad quickly came back with, "I'm not. I'll gladly throw you under the bus." Chad remembers how it felt working through his first scenes with co-star Dominic Zamprogna (Dante Falconeri), admitting he killed Claudia Zacchara (Sarah Joy Brown). A ball of nerves, Duell describes his first scenes as having panic attacks and sweating through two shirts. Chad admitted, "I knew everybody was looking at me like, 'Oh, this is the guy that got him [Drew Garrett] fired, we'll see what he can do.' And the stuff I had to do in that take, like that's getting baptism by fire. And I think, they're going to fire me, I felt like I couldn't do it, I wasn't performing well because I was too nervous to actually let my performance come through."
It's apparent these two have come a long way in their progress at work as well as their relationship on and off screen. Maurice Benard and Chad Duell are like family to one another… a TV father and son relationship that has been able to spill over into their personal lives is what they have become today. Maurice admits that while watching Chad's intense scenes on the witness stand, he was struggling with coming to terms with how impressed he was by Chad's acting skills. Benard revealed to Duell, "You were killing it, and I hated it," Benard disclosed. "That's how much of a jerk I was. 'He's doing so good, dammit. He'll mess up here… ' And you never did. It was actually a very good performance."
Thankfully the tension between Maurice and Chad subsided shortly after Benard watched Chad's intense scenes. The performance must have struck a cord with the Emmy Winner, admitting, "Then I came around, and we became close," he said warmly and continued, "Like a real son."
We love this story so much and are thankful these two were able to grow together and become the pair they are today.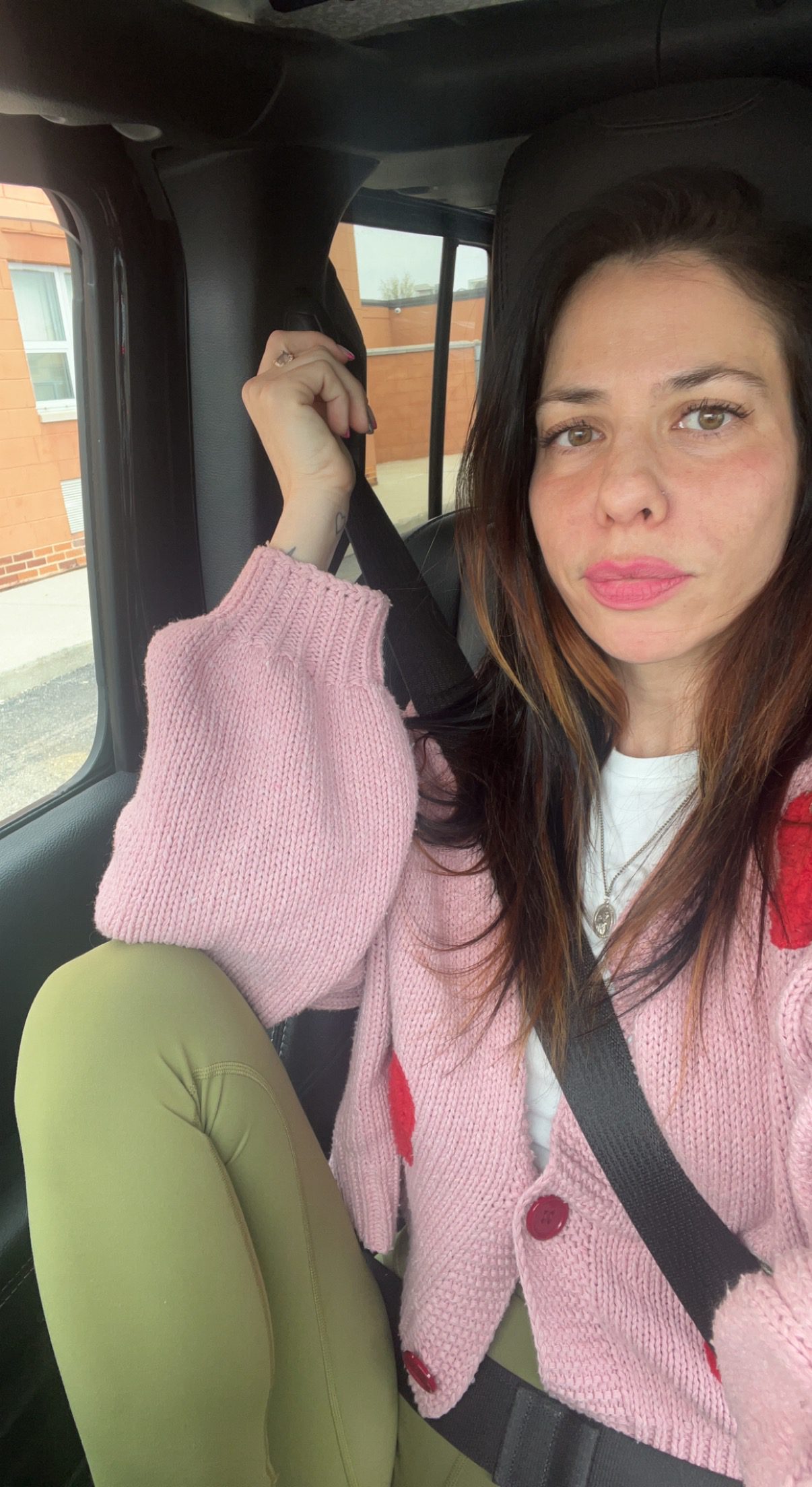 Marie is an avid General Hospital fan. Her passion for writing and the compelling nature of the storylines is a perfect equation for writing a GH blog. Micki has a Bachelor of Science degree from Oakland University and spends time writing poetry and song lyrics.